Release the pure essence of cardamom balanced with delicate citrus. Cardamom bitters adds a potent kick to your mix.
Scrappy's Cardamom Bitters
SCRAPPY'S Bitters Official Cocktail
The Elegant Spice
1.5 oz (45ml) White Rum
2.5 oz (75ml) Fresh grapefruit juice
0.5 oz (15ml) Cointreau
0.5 oz (15ml) Dry Vermouth
1-2 Dashes Scrappy's Cardamom Bitters
Squeeze of Lime. Shake and serve in a tall glass with ice. Garnish with ruby grapefruit wedge. ​
SCRAPPY'S SELECT THE FINEST HERBS AND ZEST ALL OF OUR FRESH CITRUS BY HAND, NEVER USING OILS OR EXTRACTS.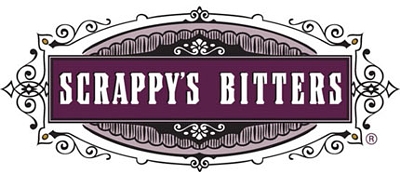 Craft Spirits, Bitters, Beer, Cider & Elixirs from the Pacific Northwest​